Living most of her life outdoors, Diane Nieman has a special appreciation for nature, the Earth, and the animals we share it with. Since she was a kid, Diane was always passionate about helping animals and treating them with kindness and compassion.
As a supporter of animal rights, Diane Nieman shares the belief that all non-human animals have a right to their own lives and interests, similar to human beings. All animals should be free to avoid pain and suffering and should not be viewed merely as property, materials, or forms of entertainment.
Over the years, Diane L. Nieman has worked to promote the rights of animals through volunteering and demonstrating support for animal rights organizations. One of the major organizations she supports is the World Wildlife Fund.
World Wildlife Fund (WWF)
The World Wildlife Fund, also known as the World Wide Fund for Nature, was founded in 1961 with one goal in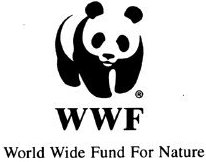 mind: to protect the future of nature. Since then, WWF has become the world's leading wildlife conservation organization working in 100 countries worldwide. WWF receives support from over 1.2 million members in the United States and nearly 5 million members across the globe.
Main focuses of the World Wildlife Fund include:
-Conserving the world's forests
-Safeguarding healthy oceans and marine livelihoods
-Securing fresh water for people, plants, and animals, alike
-Protecting the world's wildlife
-Increase worldwide food availability
-Create a climate-resilient and zero-carbon world, powered by renewable energy
Recently, in 2016, The World Wildlife Fund has been developing new strategies and transformations designed to make the organization even stronger and more effective in tackling serious challenges that are to come.
Diane  Nieman is excited to see what WWF will come up with and his proud to be a supporter of an organization that can truly make a big difference for the environment, wildlife, as well as mankind. Follow Diane Nieman on pinterest to learn more about her efforts. https://www.pinterest.com/dianelnieman/