When it comes to outdoor activities and adventure, a favorite place to visit for Diane L Nieman is Jackson, Wyoming.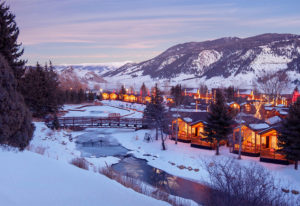 Jackson, Wyoming is very popular among tourists who love wildlife and the great outdoors. It is home to many well known resorts and parks including:
Yellowstone National Park

Grand Teton National Park

National Elk Refuge

National Museum of Wildlife Art

Jackson Hole Mountain Resort

Grand Targhee Resort

Snow King Mountain Resort
While visiting Jackson, Wyoming, Diane L Nieman loves to participate in a variety of outdoor activities including mountain biking, rock climbing, and of course, skiing. Like California, Wyoming can be an exciting place to visit all throughout the year, in the winter and summer. 
Mountain Biking
There are tons of biking trails all throughout Jackson, Wyoming including beginner trails, intermediate trails, and trails for more experienced bikers. Diane Nieman especially loves biking through Jackson Hole where there are over 56 miles of paved bike paths along with over 115 miles of mountain bike trails. Biking is a simple and easy activity to do with friends and family and is a great way to enjoy the beautiful scenic views of nature.
Rock Climbing
Jackson, Wyoming is home to some of the best rock climbing in the nation. There are also plenty of schools and guides that will teach you essential rock climbing skills including the oldest guide service in the U.S., Exum Mountain Guides. For over 80 years, Exum has provided instruction and guidance for both rock and mountain climbing to individuals of all ages and skill levels.
Skiing
Diane L Nieman has been a skier for most of her life. She loves participating in Nastar races as well as just enjoying the slopes with family and friends.  Jackson, Wyoming provides many great skiing opportunities with top quality mountains such as Jackson Hole Mountain Resort and Snow King Mountain Resort. The mountains are known for their great conditions and variety when it comes to trails for different skill levels.