Over the past two decades, Diane L. Nieman has become passionate about racing with NASTAR.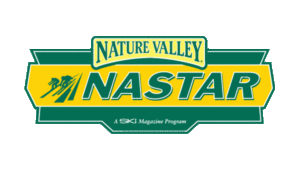 NASTAR was developed by the SKI magazine. The aim was to provide the racers with the opportunity to compete and compare their scores to family and friends. Where and when they race doesn't matter. This is a great system for Diane L. Nieman who enjoys traveling and engaging in friendly competition with friends, family, and other people all across the globe.
The Nastar handicap system is a standardized score program. This provides the participants with a tangible number representing their ability. The website records the statistics and ranks of each racer participant at the host resort, their nationality and state of residence.
The program is operated by the U.S ski and snowboard association. This is the premier youth feeder program for the US Ski Team.
Earning the top ten national ranking or five state ranking within their gender, age and the ability group qualifies them for the championships.
Diane L. Nieman races in the Overall Snowboard Female division.
Race of champions
All the national champions have the opportunity to compete for the Overall nature valley Nastar national championships in the final race. Those who win the title are invited to participate in the race of champions. Each champion carries their winning handicap into the race and the discounted time determines the champions. Diane L. Nieman was recognized as a National Championship qualifier for 5 consecutive years from 2007 to 2011.
The schedule is as follows:
Each racer must get one run
All the non-Alpine racer will carry their winning championship handicap into the race of champions unless their handicap is more than 75. The maximum is 75.
For the qualifying racer to level the playing field, they will have to carry their winning into the race.
Competitors will be seeded by the handicap within the discipline. The highest handicapped racers do it first.
The competitor with the fastest handicapped time will go up the podium until removed by a faster discounted time. This happens during each discipline's race.
Gold, silver and bronze medals are given to the first three competitors with the fastest raw times. Also within each discipline gold, silver and bronze medals are given to the three competitors with the fastest handicapped times.
A competitor with the fastest handicapped time receives a Race of Champions trophy and crowned the Overall Nature Valley Nastar National Champion.
And lastly, the discounted time is calculated by dividing the racer's time by their handicapped.
To learn more about experiences with NASTAR and snowboarding check out Diane L. Nieman on Pinterest.